Welcome to J Hotel.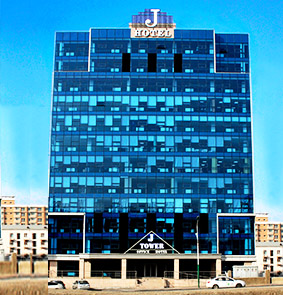 Our hotel is a business class hotel that meets international standards. For comforting business visitors and travelers, Korean, Japanese and English interpreter and hotel coordinator are constantly rendering service for 24 hours.
Our hotel is located in the zone A of the city and closely surrounded by Mongolian governmental agencies, bigger business entities, museum, tourist attractions, five embassies such as Embassy of the Republic of Korea and Embassy of Japan, bank, food stores and good stores.
We offer our clients, floor heated rooms, which are fitted with Mongolian severe climate. We are sure our rooms will completely satisfy conform of our visitors who will stay for long-term period. These rooms are equipped with cutlery, big refrigerator, washing machine, kitchen set tools.
Our hotel has met the modern, advanced, comfort, high business class requirements and standards. We will make afford to provide your comfort and peaceful environment.